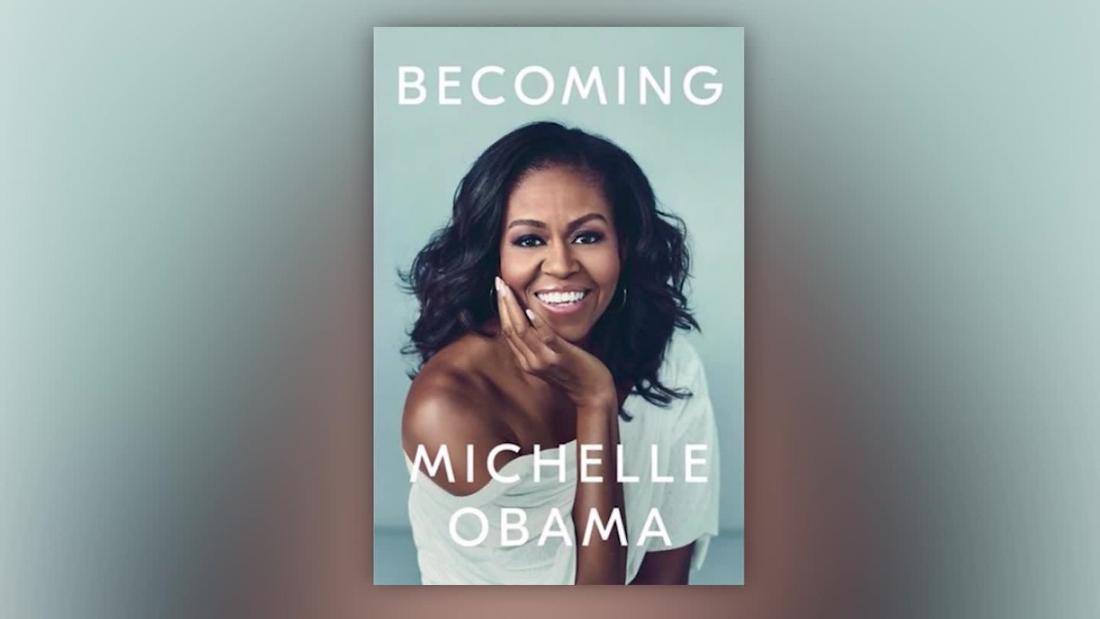 (CNN)Michelle Obama's book "Becoming" shot to No. 1 on Amazon on Friday, and it's likely to stay there for a while.
In a year defined by Micheal Wolff's "Fire and Fury" and Bob Woodward's "Fear," Obama's memoir is a different kind of political book — there's some criticism of President Trump, yes, but it is largely about Obama's own life and experiences.
The book roll-out began on Thursday night with a Washington Post story about those revelations.
ABC followed up on Friday morning by airing a preview of Robin Roberts' interview with Obama. On Friday evening ABC shared clips from the audiobook edition of "Becoming," so listeners could hear Obama speak about Trump in her own voice.
Roberts also has Obama's first live interview for the book. It will take place in Chicago Tuesday morning on "Good Morning America."
That same day, Gayle King will sit down with Obama, also in Chicago, for an interview that will air Wednesday on "CBS This Morning."
And Jenna Bush Hager will interview Obama for NBC's "Today" show. That, too, will be taped on Tuesday in Chicago, and air on Wednesday.
Network morning shows are usually hyper-competitive about guests. Oftentimes shows won't accept going second or third for an interview, and they'll just skip the guest instead. But Obama is the rare guest who can sweep ABC, NBC and CBS in the same week.
The hook for Bush Hager's interview is that she lived in the White House before Obama, as one of George W. Bush's daughters.
Other stories about "Becoming" are hitting the magazine shelves. Obama is on the cover of ELLE magazine's December issue. And Oprah Winfrey interviewed Obama in front of a live audience for a feature in O, The Oprah Magazine. Both ELLE and O are Hearst titles.
Around the same time that feature came out, Winfrey announced on Twitter that "Becoming" is her next book club selection.
Every outlet wants to have a unique hook. So in People's case, it was an "exclusive at-home interview."
All of this is timed, of course, to maximize book sales.
"Becoming" has been in the works for more than a year and a half. It had already received a sizable number of pre-orders before the promotions ramped up last week. That's when it jumped from No. 10 on Amazon to No. 1. It hasn't moved since.
Amazon's best selling books list is updated every hour. It is a pretty reliable guide to what will eventually end up on The New York Times best sellers list.
Penguin Random House has a lot riding on "Becoming."
It is unclear how much Penguin Random House ultimately paid. But The Financial Times reported that bidding war between several prominent publishers surpassed the $60 million mark. The FT said it amounted to "a record sum for US presidential memoirs."
Read more: https://www.cnn.com/2018/11/12/media/michelle-obama-book/index.html