From Moominland to the Marauders Map, writers Robert Macfarlane, Frances Hardinge and Harry Potter cartographer Miraphora Mina unfold their favourite maps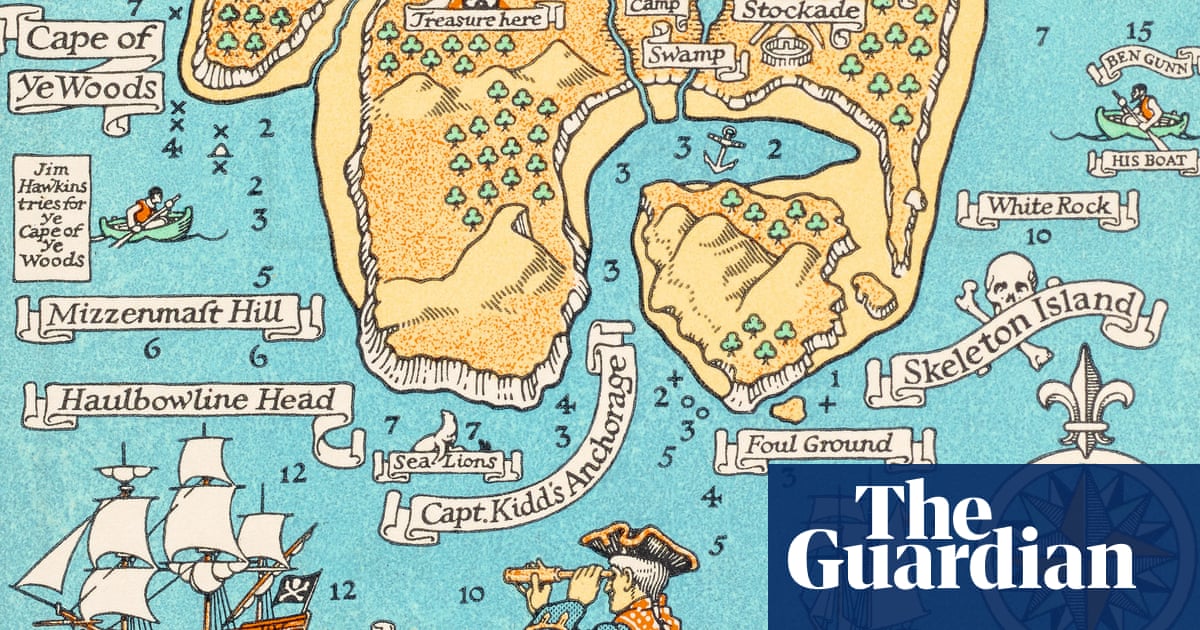 X marks the spot: Robert Macfarlane on Treasure Island
In the beginning was the map. Robert Louis Stevenson drew it in the summer of 1881 to entertain his 12-year-old stepson, Lloyd Osbourne, while on a rainy family holiday in Scotland. It depicts a rough-coasted island of woods, peaks, swamps and coves. A few place names are marked, which speak of adventure and disaster: Spyeglass Hill, Graves, Skeleton Island. The penmanship is deft, confident at the islands southern end is an intricate compass rose, and the sketch of a galleon at full sail. Figures signal the depth in fathoms of the surrounding sea, and there are warnings to mariners: Strong tide here, Foul ground. In the heart of the island is a blood-red cross, by which is scrawled the legend Bulk of treasure here.
Stevensons map was drawn to set a child dreaming, but it worked most powerfully on its grownup author, inspiring him to write his great pirate novel, Treasure Island. Poring over the map with Lloyd, he began to populate his landscape with characters (Long John Silver, Captain Flint, Jim Hawkins) and to thicken it with plot. From that flat page sprang up one of the most compellingly realised of imaginary places. Countless children have made landfall on its blond beaches, moved cautiously through its grey woods and seen sunlight flash hard on the wild stone spires of its crags. Once visited, the island inhabits you.
We are now habituated to regard cartography as a science: an endeavour of exacting precision, whose ambition is the elimination of subjectivity from the representation of a given place. But before it was a field science, cartography was as Stevenson proved an art. It was an art that mingled knowledge and supposition, that told stories about places, and in which astonishment, love, memory and fear were part of its projections. It is instructive to consider these earlier artistic forms of mapping, for they exemplify neglected ways of proceeding within a landscape.
Broadly speaking, we might say there are two types of map: the grid map and the story map. A grid map places an abstract geometric meshwork upon a space, a meshwork within which any item or individual can be coordinated. The power of such maps is that they make it possible for any individual or object to be located within an abstract totality of space. Their danger is that they so reduce the world to data that they record space independent of being.
Read more: https://www.theguardian.com/books/2018/sep/22/wizards-moomins-and-gold-the-magic-and-mysteries-of-maps