College-educated Americans are increasingly uninterested in teaching jobs so Arizona has begun to recruit from abroad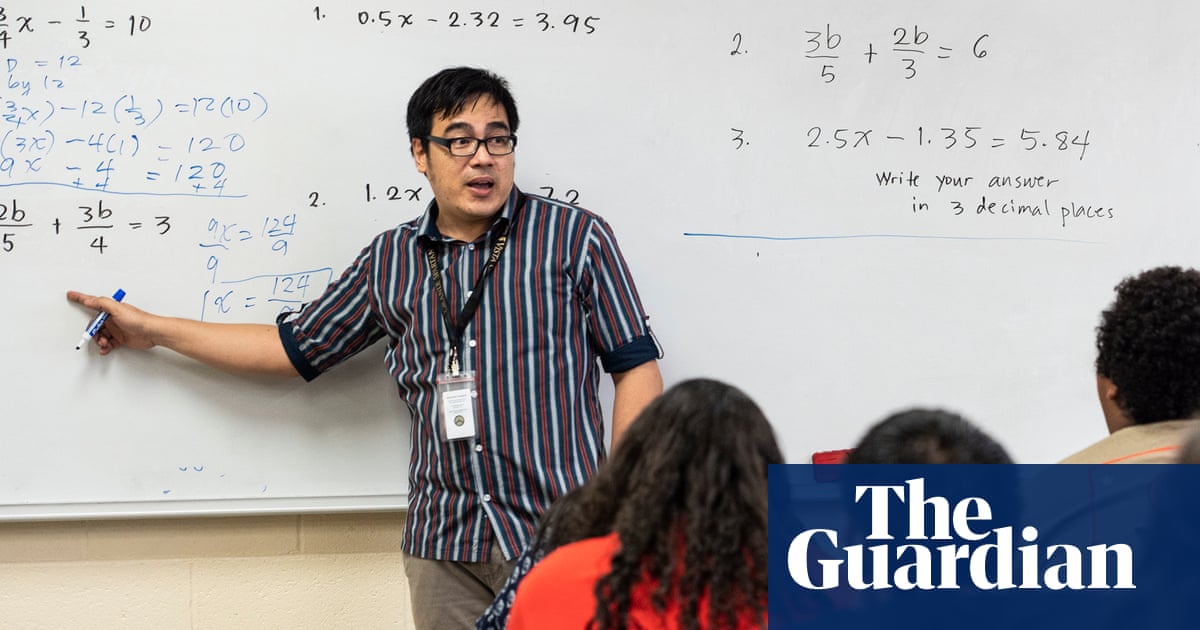 On a recent sweltering morning in a public high school in a dusty town in the central Arizona desert, students in an advanced physics class hovered over beakers and flame-testing dishes.
With each experiment, Melvin Inojosa, 29, dressed in teacherly khakis and a bright blue collared golf shirt, bounded between lab tables, sinks, a whiteboard and his desk, exclaiming Optics! Quantum mechanics! Thermodynamics!.
After the students completed their experiments, it was Inojosas turn.
If I catch this place on fire, they will send me back to the Philippines, he joked as he sprinted to the end of the classroom, away from the 16-year-olds.
He lit ethanol in a large jug and stepped back. The jug remained intact, but the chemical reaction within delighted the students with a brief, thunderous explosion.
Bam!
Inojosa has taught at Vista Grande high school in Casa Grande, Arizona since 2016. As one of several Filipino teachers employed by the local high school district, Inojosa is part of a controversial experiment in American education: bringing in teachers from developing countries to fill a teacher shortage in public schools.
Some American public schools are turning to foreign teachers because Americans with college educations are increasingly uninterested in low-paid, demanding teaching jobs. Many teachers, struggling for a toehold in the shrinking middle class, have switched careers. And fewer college students are choosing to become teachers. The need for mathematics, science, and special education teachers is especially dire in poor and rural schools throughout the country.
Teaching has become a much less attractive profession, said Linda Darling-Hammond, president of the Learning Policy Institute, an education policy thinktank, noting that American teacher salaries have fallen far behind those of other college educated workers.
Joe Thomas, president of the Arizona Education Association, a teachers union, said uncompetitive teachers salaries have forced school administrators to look for creative ways to fill teacher vacancies such as recruiting from abroad.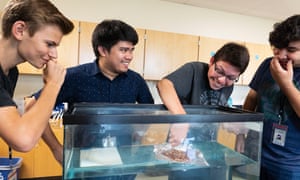 Read more: https://www.theguardian.com/us-news/2018/sep/05/arizona-teachers-filipino-schools-low-pay