The American novelist talks about extremism, learning about failure from Brad Pitt, the power of protest and why losing nearly all his money has been kind of nice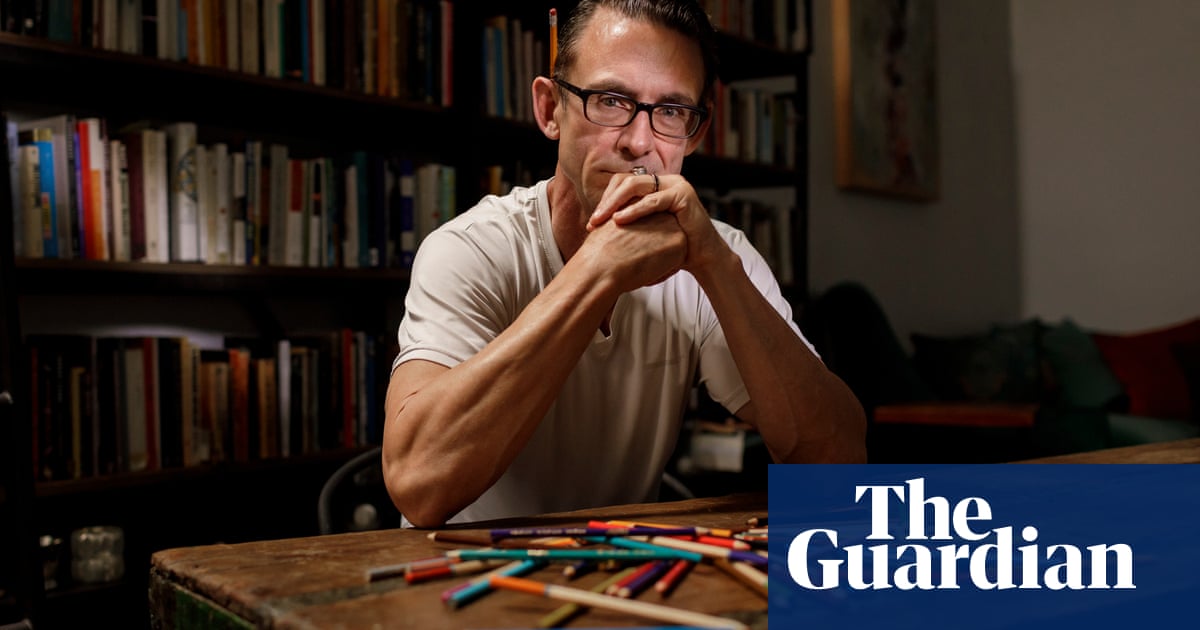 First his father-in-law died of cancer. Then came the suspicion that his income for the last few years had been embezzled by an accountant at his literary agency. And to top off Chuck Palahniuks 2018 so far, there was the death of Anthony Bourdain fondly remembered by Palahniuk for a TV show they made together in 2007, doing a gastronomic tour of the novelists hometown, Portland, Oregon. Its been a spring to remember, he murmurs.
Id idly assumed that the author of Fight Club, Choke and other vivid studies of all kinds of American violence would be an expansive raconteur, maybe even a bit boorish and alpha. But sitting in the lofty space where he teaches writing in Portland, he is gentle and thoughtful, choosing his words carefully. Its looking like my payment for at least my last two perhaps four books has been taken, and so that leaves me with no reserves to write the next book, he says. Money seems to have been taken over such a long period that they havent even established yet how much was taken, and from what accounts. Palahniuk says the accountant, Darin Webb, would lie, telling him that the publisher hadnt made the cash available, or that he was preoccupied with caring for his mother who has Alzheimers. Webb was charged with fraud in May. Depending on the terms of his next book deal, and on how much money is recovered in a settlement, Palahniuk may have to sell his house to stay afloat.
What does it feel like, suddenly being so financially precarious? Theres a long, silent look down. Its kind of nice, he decides. Writing was initially my way of saving money, because if youre writing, youre not spending. So it throws me back into writing. There are larger issues in life the embezzlement is dwarfed by my father-in-laws death. And theres the awareness that Im the person who got me to this place, and Im still that person, so I can still turn it all back around, and come up with something really strong and vibrant and interesting.
He breaks into a grin. This is going to sound so asinine and name-dropping, but when we were making [the film adaptation of] Fight Club, Brad Pitt had made some movies he wasnt particularly happy with one was Meet Joe Black and he said every movie is the antidote to the one you just made; that the real blessing of failure is that it is the only thing that gives you the isolation and time to reinvent yourself. If youre moving from success to success, you dont have that daydreaming period that will allow you to come up with something new and unique.
Read more: https://www.theguardian.com/books/2018/jul/20/chuck-palahniuk-interview-adjustment-day-black-ethno-state-gay-parenting-incel-movement