Peter Carey calls rule change exercise in corporate branding and Julian Barnes says it is daft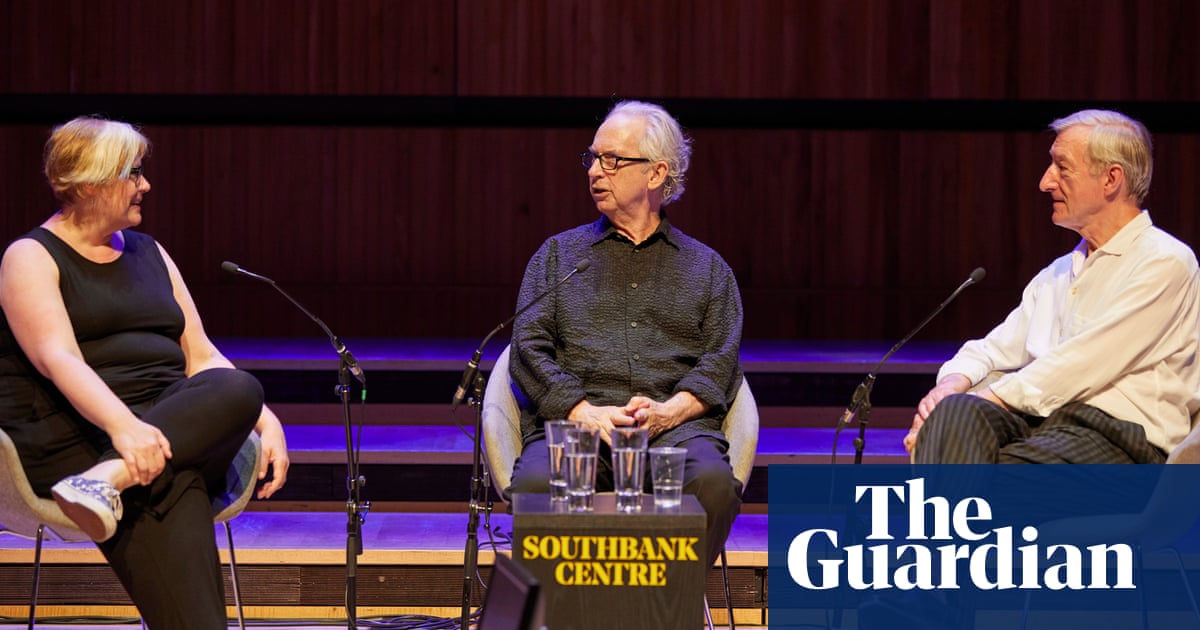 Peter Carey and Julian Barnes have shared their doubts about the future of the Man Booker prize over its decision to allow American writers to enter, with Carey calling it an exercise in global corporate branding and Barnes labelling it daft.
Speaking at an event to mark 50 years of the prize at the Southbank Centre in London, the Australian author Carey who won the prestigious literary prize for Oscar and Lucinda in 1988 and True History of the Kelly Gang in 2001 said he felt the rule change had reduced the chances for Commonwealth authors.
I think the Booker prize has always had a very distinctive quality, which comes from I might not describe it as excluding Americans but has to do with what is still the Commonwealth, and the leftovers of empire, which still have a lot of cultural connections, he said.
I am sure that American prizes dont give a !@#$ about Australians or New Zealanders or Canadians, or any of those voices. An English prize does because there is still a family connection, a cultural connection that really does mean something.
And if you want to think about big American prizes, it is laughable to think the Pulitzer prize would want to bring English and Australian writers in never in a million years would it happen. And inviting American writers, good American writers, changes its nature. It becomes an exercise in global corporate branding.
Referring to the investment firm that had sponsored the prize since 2002, he said: If you are in the Man Group and you are investing in this, youd want this to mean something in New York … I think it makes a lot of sense as far as global corporate branding goes. But I dont think it makes any sense as far as literature goes.
The decision to widen the eligibility from Commonwealth authors to any book written in English has been hotly debated since it was announced in 2013, with dissenting authors citing the ubiquity of American authors in particular on the prizes annual longlists. In February, 30 publishers signed a letter urging the Booker prize organisers to reverse the change, or risk a homogenised literary future.
I thought it was daft when it was announced and I think it is daft still, Barnes said. The English writer won the 50,000 award in 2011 for The Sense of an Ending after being shortlisted three times previously.
If the Americans had been in it from the start and you think of the richness of the American novel in the 1980s and 1990s, I dont think Flauberts Parrot would have been shortlisted. Last year, there were three American writers [shortlisted] out of six and that means the first-off Zimbabwean novelist who might have been shortlisted isnt there. It was a great endorsement to have my book on the shortlist. And that first step up is very important. And I think there is going to be less of that anyway, thats enough biting the hand that feeds us.
The longlist will be announced at the end of the month. With both novelists having a new book out that will be eligible for this years prize, an audience member asked if they would refuse to allow their future books to be entered out of protest. Barnes said: No, Peter and I are trying to turn this supertanker of an organisation just a little round, arent we. And we feel it is better to be on the ship than off it.
Gaby Wood, literary director of the Man Booker prize, said: It will be no secret, to anyone who makes the calculation, that both of them have books in contention for the Man Booker prize this year. Some people may question the graciousness of making such comments when that is the case, and when they have already won the prize three times between them. Not me: Im in favour of free speech, and always interested in their views.
The world is open. We need to hear from everyone, including Julian Barnes and Peter Carey and were delighted to hear that they still want their books to be submitted for the prize.
Read more: https://www.theguardian.com/books/2018/jul/08/man-booker-peter-carey-julian-barnes